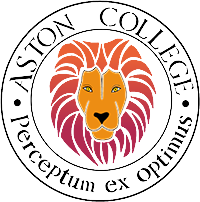 With the purpose of transforming lives of individuals and strengthening communities, through employment linked education and training, Aston was founded, to bestow upon students the richness of knowledge, skills, and confidence that are much sought-for in today's competitive markets. Aston College takes pride in being known as a pioneer in offering world-class training and top-notch education, by bringing Australian courses to offshore locations and bridging the gaps in vocational education. We collaborate with reputable partner colleges and institutes in Australia and around the globe, to provide border less learning to our students. By doing so, we are building a community that rises together for the betterment of society. We are best known for our dedication towards all stakeholders and deliver with utmost passion.
Aston was derived from a name that means 'strong leader' and 'trust worthy', which is what we are inculcating in our students, that graduate and become global citizens. Our goal is to help students and partners of Aston College build a better future for themselves as well as for the communities they are an active part of.
We facilitate a blend of efficient but flexible online and classroom environment that realistically mimics the workplace scenarios. Different qualifications will have different environments set up for learning. We partner with different organizations that have various facilities needed to support the learning of our students. On completion of courses, our students have options to move to Australia for further studies, or apply for employment in various countries through our Employment Agencies Network, or even be an 'entrepreneur'.